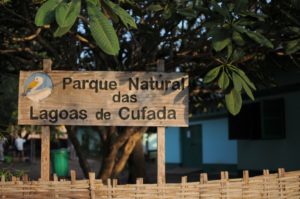 This presentation intends to provide an overview of the guidelines to apply the Economic Environmental Evaluation (EEE) in Guinee-Bissau, one of the poorest countries in the world, with a very low Human Development Index (HDI).
Recently, the Government of Guinee-Bissau and the United Nations have assigned the Partnership Framework 2016-2020 (UNPAF), the UN integrated system's contribution to the National Development Plan, considering the principles of the Sustainable Development Goals (SDG). Currently the UN is assisting the Government in applying the impact assessment procedures in the Country, providing technical and legal tools. The EEE guidelines are one of these tools, elaborated considering the ecosystem services paradigm.
The EEE in Guinea-Bissau integrates the procedures of the Environmental Impact Assessment (EIA) and the Strategic Environmental Assessment (SEA) and its main goal is measuring the economic value of nature, before and after a human intervention, to avoid and mitigate the negative effects on the local population and contribute to the sustainable and equitable management of natural resources, considering also the public and democratic participation.
The methodology is based on the assessment and evaluation of goods and ecosystem services, before and after the execution of the works (in the case of the EIA) or the actions relating to the Policies/Programmes/Plans (in the case of SEA), considering the peculiar characteristics of the natural capital and its economic value in Africa and, particularly, in Guinee-Bissau. The proposed methodology is divided into different stages and different methods are considered to identify the economic value of environmental impacts.